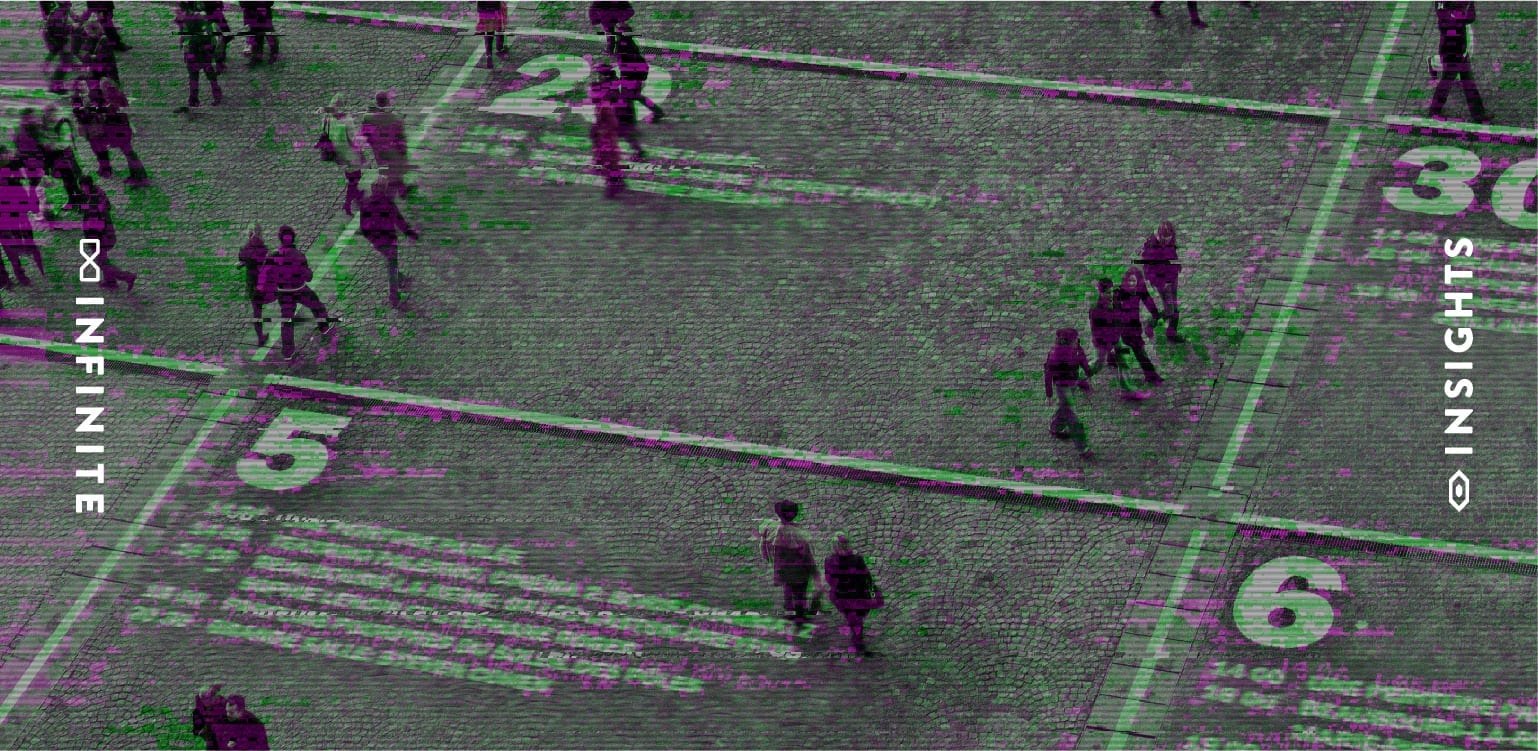 3 Easy Steps to Build Better Social Media Content Calendars
Whitney Hamilton
October 2020
9 Min Read
I love content planning. In fact, it's my favorite part of social media marketing because it's the perfect blend of creativity and organization. Having the right content on the right social channel is extremely important for achieving long-lasting social media success.
Engaging content allows the consumer to get to know the brand on a personal level. It also gives them a glimpse into the company's values, makes the brand relatable to their audience, and establishes an environment where fans feel inspired, educated, and connected.
But how do you stand out with so much content being posted every single day? Heck, every single hour.
That's where content calendars come in. Having a direction allows you to think strategically about what messages you want to convey and when you want to convey them. It ensures your channels remain active and your messaging stays consistent. But biggest of all, it makes it easier to maintain an identifiable and ownable look and feel.
What is a content calendar?
Before we get into the steps of making a social media content calendar, first we must define what it is. A content calendar is a monthly schedule that identifies when and where you plan to publish content. It typically includes a mixture of status updates, promotional content, campaign messaging, partnership posts, engaging community photos, etc.
Content is usually dependent on content buckets, which are established during the social strategy. The calendar should be laid out by day and should identify which channel the post will be scheduled on. Overall, this creates an efficient process that allows you to be prepared and factor in seasonality, but still leaves the opportunity to be nimble and react to cultural moments on the fly.
While planning is pivotal, brands must have a pulse on cultural trends and anticipate their brand's response. Sometimes the unplanned content makes the biggest impact.
Content Calendar Examples
If you're a visual learner, like me, then maybe this example of how we plan content for our client Smoothie King will help put this model into perspective.
Every month we plan a calendar overview indicating which posts will go on which day and which channel. For this client, we post the same content across all platforms.
We then create the social media content calendar which breaks down individual posts by date with the image, copy, hashtags, and designated channels for posting. We also list the concept and appropriate content bucket to ensure alignment with our overarching strategic idea determined by our social media strategy.
But like I said, you should always leave a little room to pivot if the need arises. So in December, when Maurizio Cattelan sold a banana duct taped to the wall for $120,000 at Art Basel Miami Beach, we jumped on the opportunity to talk about our fresh non-GMO ingredients.
That Instagram post ended up being one of our top 10 posts for the year in terms of engagement and reach. Not only were we nimble and strategic enough to post about a cultural moment and relate it back to our Unique Selling Propositions (USPs), but also it aligned perfectly with our already planned content and fit seamlessly into our feed.
Now that you've seen this process in action, it's time to break down the three essential steps for creating and executing a successful social media content calendar.
Step 1: Plan Content
The first thing you need is a content calendar template. This will be used to plan your calendar overview and input your content for individual posts. You can either create your own template based on your needs and workflow or use a third party template.
At The Infinite Agency, we created our own using Google Sheets and Google Slides. We find this software easy to work with from a creative and organizational standpoint, plus the sharing functionality is superb for team collaboration. If you do not want to create your own, there are many downloadable templates and third-party software services available.
Secondly, you need to be briefed on all company initiatives that are relevant to the time period you are planning – time-specific promotions or discounts, product features or launches, 360 campaigns, partnership information, etc. Add these to the calendar on their designated dates.
Then look up national and social holidays that are relevant to your brand and put those on the calendar. However, don't post about every holiday. Be selective and make sure you can tie it back to a brand initiative.
Finally, gather your evergreen content including all brand photography, user generated content (UGC), or other cool content ideas and use these to fill in gaps in your calendar. Try to alternate between promotional and evergreen content so you maintain a connection with your fans and aren't constantly just selling to them.
Step 2: Create Content
Once your calendar is planned, it's time to create your content. This could look very different depending on your resources. The first thing to figure out is if you have access to a photographer or are just working with a stock bank of previously created photos and videos.
If you have a photographer, you can go through the list of promotional, holiday, and evergreen content and put together a shot list for how you're going to execute those ideas. If you are limited to a content bank, look through it to find images or videos that suit the concepts within your calendar.
Whether you're working with a photographer or a content bank, feel free to add graphics or unique visual designs to your content in order to make it match your branded visual aesthetic. Additionally, try to incorporate a variety of content formats including photos, videos, GIFs, cinemagraphs, boomerangs, infographics, etc. to provide variety to your page.
When this is done, build out individual posts by date with your content, copy, and hashtags. Make sure the social media calendar is completely filled out, approved, and all creative assets are given to the community manager to schedule each post.
Step 3: Schedule Content
Now it's time to execute the final stage of your content calendar, and that is scheduling your posts. The best way to schedule content on social media is through a software tool, since Facebook is the only platform that allows you to schedule natively.
I recommend Sprout Social for its affordability and user-friendliness. It's great no matter how many people are on your team or how many social media accounts you run.
You'll find that some posts are an exception and will not be able to be scheduled through Sprout Social, such as IGTV posts and Facebook and Instagram carousel posts. You will either need to post these natively on the platform in real time or use Facebook's Creator Studio, which is a functionality Facebook has integrated into their platform for creators.
If your Instagram business account is connected to your Facebook business page, you will be able to use this method to schedule both IGTV and carousel posts. To locate it, visit your Facebook business page, click on Creator Studio on the top bar, toggle to Instagram, and click Create Post.
Content Calendar Best Practices
There are some best practices to keep in mind when it comes to creating your social media content calendar.
Post Frequently
The number of posts you should publish will largely depend on your industry, but a good rule of thumb is to post consistently throughout the month in order to stay top of mind with your consumers.
I typically recommend between 15-20 posts a month, which comes down to about every other day. This allows each post time to run and accrue organic reach before the next post goes live and the algorithm starts working towards it instead. This number of posts is enough to stay consistent, but not too much that you are bombarding your followers with information.
Find the Optimal Posting Time
It's important to do some research to see when your followers are online. This of course varies by brand, but also by social platform.
Users on the rapidly growing platform Tik Tok, are more likely to be active in the morning (6am-10am) or late evening (7pm-11pm), versus Facebook users who are more often active in the afternoon.
When a piece of content generates a lot of engagement soon after it's posted, the algorithm kicks in and begins to show that piece of content to even more people. Therefore, posting when your followers are most engaged will give your content the biggest opportunity for success.
There are several ways to determine the best posting times for your content. Rival IQ is a very sophisticated tool that displays this information for both your brand and your competitors. Alternatively, this information can also be found through Sprout Social when you are scheduling your content or natively on your Facebook and Instagram pages.
Engage Your Audience
Third is to not forget about your posts once they're live. One of the most important things about social media is that it's social! If your content is good, your community will engage. They'll leave positive remarks, ask you questions, and even try to resolve customer service issues. It is crucial that you, as a brand, respond to all positive and negative comments by either liking them or commenting back. This helps build a relationship that leads to brand loyalty. It allows fans to connect with the brand on a personal level that extends beyond the business and helps generate word of mouth. This is the gold of social media that honestly deserves it's own blog post!
Measure Your Success
Fourth is to report and optimize. Every month you should measure the performance of your posts. Gauge which ones are top and bottom performing on each channel and derive insights into what factors lead to this. For example, what's in the photo, how was the photo edited, is there text on the image, is the copy too long, etc.? When you analyze what content works best on which platform and how to improve the bottom performing posts, it allows you to continually optimize your content and increase your engagement rate over time.
Key Takeaways
Overall, there is a lot that goes into making and executing a social media content calendar, but the results are definitely worth it. Rather than trying to come up with what to post the day of, I urge you to try to make a social media content calendar for your brand. Not only will you feel more organized and prepared, but it will give you something to measure against.
Social media content calendars are great when there are multiple teams involved in the process of creating content for your brand because they ensure everyone is on the same page before anything is actually posted. I promise they will make your life as a social media manager much easier. If you need assistance making a social media content calendar or with any other part of your social media marketing, just reach out – we're here to help!
YOU MAY WANT TO READ THIS